Soloists' Biographies
Norbert Rodenkirchen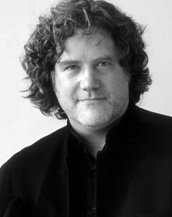 Norbert Rodenkirchen, who studied flute and Baroque traverso with Hans Martin Mueller and Günther Hoeller at the Staatliche Musikhochschule Köln, has been the flute player of Sequentia since 1996 and also works regularly with the French ensemble Dialogos directed by Katarina Livljanic. With both ensembles he has been invited to numerous international festivals. He is also much in demand as a composer of music for theater and film as well as a producer for CD projects, most of them in coproduction with the WDR/ West German Radio. From 2003 to 2011 Norbert Rodenkirchen was artistic director of the concert series "Schnuetgen Konzerte – Musik des Mittelalters" in the medieval museum of Cologne where he founded Candens Lilium, a project ensemble - specialized on medieval music from the Rhineland. Additionally he has given workshops on medieval instrumental improvisation at the Mozarteum Salzburg, at the festivals of Vancouver and Ambronay as well as at the Musikhochschule Köln, the conservatories of Lyon and Liege. In 2012 he released his third own CD Hameln Anno 1284 / Medieval flute music on the trail of the Pied Piper on the label Christophorus/ note1.
Upcoming Concerts
30 September 2018
New York City (Music Before 1800)
Beowulf
17 October 2018
London (British Library)
Beowulf
7 December 2018
Amherst, MA / Amherst College
Monks singing pagans
14 December 2018
Gdansk, Poland / Actus Humanus Nativitas
Monks singing pagans
News
Benjamin Bagby's teaching activities in 2018
In addition to his teaching position at the University of Paris - Sorbonne, where he has taught since 2005 in the professional masters program, Benjamin Bagby travels widely in 2018 to teach other practical workshops for young professionals:
Milano, Scuola Civica di Musica (Milano, Italy) 29-31 January
The troubadours of the Milano manuscript R71 sup. (late 13th century)
Folkwang Universität der Künste (Essen-Werden, Germany) April-June
Benjamin will join the faculty of this renowned masters program for liturgical chant performance and medieval music, specializing this year in music from Notre Dame of Paris. The dates of his courses: 13-14 April, 18-20 May, 28-30 May and 15-17 June. More information
Schola Cantorum Basiliensis (Basel, Switzerland) 25-26 May
7th International Course on Medieval Music Performance (Besalú, Spain) .
Music relating to the idea of the Crusades, especially in the 12th and early 13th centuries.
Amherst Early Music Festival (Connecticut College, New London CT) 15-21 July
An intensive course on the Roman de Fauvel (14th century)
July 21, 2018, 1 pm "Roman de Fauvel project" (student performance)
Burg Fürsteneck, Germany (31 August to 02 September
Fortbildung zur Musik des Mittelalters / Roman de Fauvel (guest instructor)